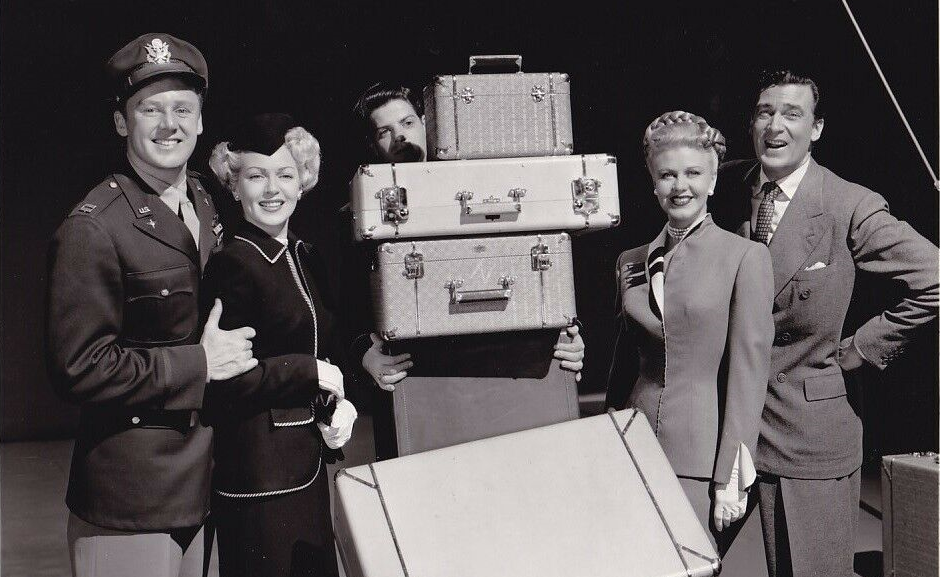 Weekend at The Waldorf – A Great Remake of a Classic
Weekend at The Waldorf – A Great Remake of a Classic
Weekend at The Waldorf (1945) is an ingenious remake of the award-winning genuine classic. It is lighthearted and intended to lift our spirits. WW II was coming to a close and the world needed to be encouraged to be cheerful. A remake as dark and gloomy as Grand Hotel (1932) just would not have been enjoyed.
Grand Hotel is, as of now, the only film to receive an Oscar for Best Picture without being nominated for any other category! This movie is full of drama and tragedy. Such a foreboding movie seemed to be out-of-place in 1932, but it was a box office success. Most films made during the Great Depression were intended to be a means to escape a very dreary time. That is why they made so many comedies, musicals, and B-westerns. And movie theaters were packed.
Movie houses were so packed that most of the time. people had to stand in line outside the theater to buy their tickets and be entertained by their favorite movie stars.
The cast for Grand Hotel (1932) were among the greatest stars in the 1930s.
Greta Garbo as Grusinskaya, the dancer
John Barrymore as Baron Felix von Geigern
Joan Crawford as Flaemmchen, the stenographer
Wallace Beery as General Director Preysing
Lionel Barrymore as Otto Kringelein
Lewis Stone as Dr. Otternschlag
Jean Hersholt as Senf, the porter
One other item of note: John and Lionel Barrymore were brothers and were rarely cast in the same movie because either one could draw a huge box office crowd.
Weekend at The Waldorf (1945) – A Respite From the War
People were tired because of their war effort. during World War Two. Production on Weekend at The Waldorf ended just as the conflict was coming to a close. The movie premiered in October 1945. The producers wanted this to be thought-provoking but at the same time be relaxingly entertaining. I think they accomplished that in a stupendous fashion. When you see this movie, I think you just might totally agree with me.
The United States had been totally involved in the conflict since December 7, 1941. By total involvement, I mean every American was at war. They were committed to winning.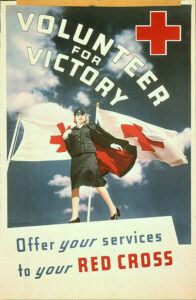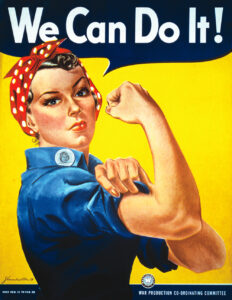 Everyone participated wherever possible. Children helped sell war bond stamps, which were put into a book and traded in for a war bond when it was full. Women took jobs in factories and flew bombers to England. Factories operated 24 hours a day and worked 6 or 7 days a week.
A Preeminent Cast – Top Movie Actors All Time
Okay, so that is a stretch to say this movie has the top movie actors of all time. However, this list is quite impressive. These men and women had extensive work in the movies they had already made and had perfected their craft. They were definitely outstanding contenders for that distinction. I believe the first nine would make the top 125 best actors of all time at least.
Let us take a look at who they were:
Ginger Rogers was mainly known for roles in musicals and comedies until Ms. Rogers won an Academy Award for her starring role in Kitty Foyle (1940). Her character was Irene Malvern, a dramatic role combined with extensive humor.
Walter Pidgeon who was a trained singer became known as a dramatic
actor especially after having won the Academy Awards for his roles in Mrs. Miniver (1942) and Madame Currie (1943). His portrayal of Chip Collier was cleverly crafted to complement his costar, Ginger Rogers.
 Van Johnson was a major star for Metro-Goldwyn_Meyer, in films like Thirty Seconds over Tokyo (1944) and Two Girls and a Sailor (1944). Van could do it all. He sang, danced and acted in comedies and dramas. He played Captain James Hollis. Hollis was serious in his attitude and attention toward life and his counterpart, Bunny Smith (Lana Turner).
Lana Turner was thought to never amount to anything at Warner Brothers. Boy, were they wrong. She honed her craft at M-G-M in such movies as Somewhere I'll Find You (1942) and Marriage Is a Private Affair (1944). She played a stenographer, Bunny Smith.
 Edward Arnold was mainly known for roles as a hardhearted rich man in such movies as Mr. Smith Goes to Washington (1939) and Meet John Doe (1941). He portrayed Martin X. Edley eloquently.
Keenan Wynn as Oliver Webson. He was a talented utility actor and could adapt to whatever role he was given as exemplified in movies like The clock (1945) and Easy to Wed (1946).
Robert Benchley as Randy Morton was uncanny in his timing. Again, he was a utility comic actor and had a following that many stars dreamed of.
Leon Ames as Henry Burton, usually portrayed a serious father figure, probably best remembered in Meet Me In St. Louis (1944).
Phyllis Thaxter as Cynthia Drew had an outstanding supporting role as Van Johnson's x wife in Thirty Seconds Over Tokyo (1944).
Warner Anderson as Dr. Bob Campbell distinguished himself in such movies as Operation Burma(1945) and Destination Tokyo (1943).
Rosemary DeCamp as Ann is remembered especially from movies like Yankee Doodle Dandy (1942) and Rhapsody In Blue (1945)

George Zucco as Bey of Aribajan, is best known for his voice of authority playing either villains or nice guys in movies such as Sherlock Holmes in Washington (1943) and My Favorite Blonde (1942).
Xavier Cugat as Himself was a bandleader from Brazil and was in many films.
Lina Romay as Juanita, the daughter of a Mexican diplomat was known mainly for her singing.
.
Interesting Fun Fact – Why the Waldorf?
The Waldorf had an aura of romance. Couples wanted to get married there. Newlyweds wanted to spend their honeymoon there. those who had never visited New York City had heard about the Waldorf and many had dreams of an ideal stay at such a luxurious destination. So, why not set the movie at the Waldorf?
Well, for starters, the management lobbied for the movie to be shot in color. They felt that the beauty of their hotel should have been brought out in full color. M-G-M, however, had such a strict budget. M-G-M almost changed the title to a much lesser-known hotel in San Fran Cisco. If they had, the entire aura and dynamics would have been different.
Where to get Weekend at the Waldorf – Really easy to do
I have even found trailers you can watch here:
Just click on each graphic below and either click Play Trailer or the Play button, depending on the application.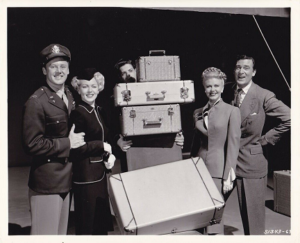 Weekend At The Waldorf can also be purchased here:
As an Amazon Associate, I earn from qualifying purchases.