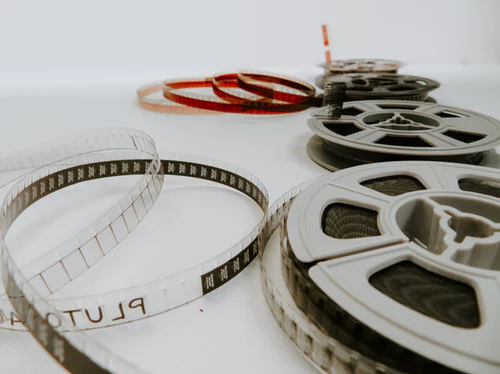 Three Really Old Movies (I Mean Four) – For Great Stress Relief
Three Really Old Movies (I Mean Four) – For Great Stress Relief
When so many of us are staying home to keep from personal contact with others, we most likely need to get away from the situation. But, we may be unable to accomplish that goal for days or weeks to come. I am not going to dwell on the present state of emergency that is happening in much of the world. Just remember that these things are key to getting through any stress filled time in your life:
Take some time to relax. No! You make the time to relax!

Enjoy and remember the things that we take for granted.

Life, family, good health, and loved ones.
Enjoy wholesome entertainment:
Books
Cartoons that are funny
Jokes
MOVIES
Remember that you can't control what you have no control over.

Do what you can do, and then relax. Don't obsess over what you can do nothing about.
Laugh as much as you possibly can.

See the humor in everything in your life.
Which OLD Movies To See?- My Picks:
Are from these categories:
Comedies – Laughter is good medicine
Dramas – Gets your mind off of yourself
Romance – Fantastic love stories
Musicals – Stories through song
Mysteries – Lessons in logic – Can put things in perspective
Westerns – Contains the elements above
War – Also may contain any of the other elements
The Women (1939) – No men allowed
To the best of my knowledge, "The Women" is the only movie ever made with zero male actors whatsoever. There are no men shown in any scene, period. But this movie is about a group of women and their men. There is no off-screen male dialogue. Although this is a drama, there is comedy throughout and plenty to laugh about. "The Women (1939)" was made with an all-star cast, including:
Norma Shearer as Mary Haines
Joan Crawford as Crystal Allen
Rosalind Russell as Sylvia Fowler
Mary Boland as The Countess De Lave
Paulette Goddard as Miriam Aarons
Phyllis Povah as Edith Potter
Joan Fontaine as Peggy Day
Virginia Weidler as Little Mary
Lucile Watson as Mrs. Morehead
Marjorie Main as Lucy
Virginia Grey as Pat, perfume counter clerk
Ruth Hussey as Miss Watson
Muriel Hutchison as JaneHedda Hopper as Dolly DupuysterFlorence Nash as Nancy Blake
Cora Witherspoon as Mrs. Van Adams
Mary Beth Hughes as Miss Trimmerback
Lilian Bond as Mrs. Erskine
Dennie Moore as Olga, the manicurist
A Song is Born (1948) – Pure Entertainment
"A Song is Born" is a remake of a romantic comedy from 1941 called "Ball Of Fire". It is difficult to tell which one I like the best. You may have to see both of them and decide for yourself.
This one is supposed to be a musical. However, I think it is a comedy that happens to have a lot of music in it. If you don't know who Danny Kaye was, you are in for a hilarious treat. This is sheer entertainment. Just enjoy and laugh your heads off. The primary stars are:
Danny Kaye as Professor Hobart Frisbee
Virginia Mayo as Honey Swanson
Benny Goodman as Professor Magenbruch
Tommy Dorsey as Himself
Louis Armstrong as Himself
Charlie Barnet as Himself
Lionel Hampton as Himself
Mel Powell as Himself
Louis Bellson as Himself
Buck and Bubbles

Buck Washington as Buck
John William Sublett as Bubbles

The Page Cavanaugh Trio as Themselves
The Golden Gate Quartet as Themselves
Russo and the Samba Kings as Themselves
Hugh Herbert as Professor Twingle
Steve Cochran as Tony Crow
J. Edward Bromberg
Felix Bressart as Professor Gerkikoff
Ludwig Stossel
O.Z. Whitehead
Esther Dale
To Be or Not to Be (1942) – Great acting in a comedy in a War Movie
This one was also remade as "To Be or Not to Be (1983). Both are very good, but "To Be orNot to Be (1942) is great.
Not only was Jack Benny a great comedian, but he was a very accomplished actor. This movie shows all of his talents except his violin playing. Prepare to be astonished and entertained. The cast includes:
Carole Lombard as Maria Tura, an actress in Nazi-occupied Poland
Jack Benny as Joseph Tura, an actor, and Maria's husband
Robert Stack as Lt. Stanislav Sobinski, a Polish airman in love with Maria
Felix Bressart as Greenberg, a Jewish member of the company who plays bit parts and dreams of playing Shylock
Lionel Atwill as Rawich, a ham actor in the company
Stanley Ridges as Professor Alexander Siletsky, a Nazi spy masquerading as a Polish resistance worker
Sig Ruman as Col. Ehrhardt, the bumbling Gestapo commander in Warsaw
Tom Dugan as Bronski, a member of the company who impersonates Hitler
Charles Halton as Dobosh, the producer of the company
George Lynn as Actor-Adjutant, a member of the company who masquerades as Col. Ehrhardt's adjutant
Henry Victor as Capt. Schultz, the real adjutant of Col. Ehrhardt
Maude Eburne as Anna, Maria's maid
Halliwell Hobbes as Gen. Armstrong, a British intelligence officer
Miles Mander as Major Cunningham, a British intelligence officer
Olaf Hytten as Polonius in Warsaw (uncredited)
Frank Reicher as Polish Official (uncredited)
Maurice Murphy as Polish RAF Pilot (uncredited)
James Finlayson as Scottish Farmer (uncredited)
Too Young to Kiss (1951) – LIttle known but great entertainment
"Too Young To Kiss (1951)" is a comedy/romance movie that is thought-provoking and filled with laughs. It will help you to relax and be delighted. Be prepared to see some of the best actors from that era.
Cast:
June Allyson as Cynthia Potter

Allyson (34) playing Cynthia (20s) playing Molly (14)

Van Johnson as Eric Wainwright
Gig Young as John Tirsen
Paula Corday as Denise Dorcet
Kathryn Givney as Miss Benson
Larry Keating as Danny Cutler
Hans Conried as Mr. Sparrow
Esther Dale as Mrs. Boykin
Jo Gilbert as Gloria
If you want help finding these movies – I can help:
As an Amazon Associate, I earn from qualifying purchases.