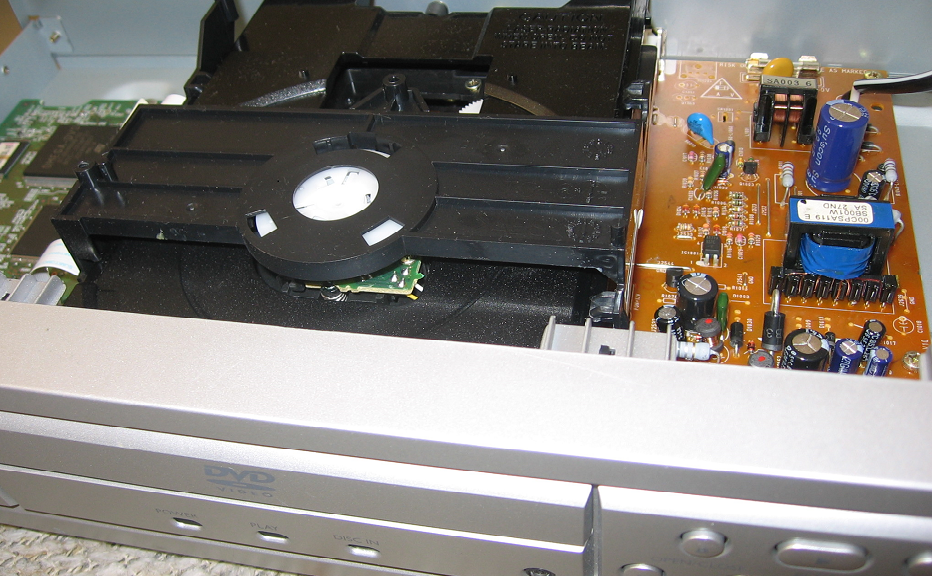 Blu-Ray Players -Product Review
Blu-Ray Players -Product Review
Suffice it to say that I'm not a techie.  That being said, I won't attempt to explain any technical aspects of these players.
What I will focus will be on Blu-Ray Disc players instead of DVD only players because:
Blu-Ray players can play all of your DVDs as well as Blu-ray Discs.
Many of the old movies are available on DVDs and  Blu-ray Discs.
Blu-ray Discs offer an HD experience that is not possible with just a DVD.
Blu-ray players have some capability of enhancing the DVD picture.
However, the full 4K experience requires a 4K UHD TV and 4K Ultra HD Blu-ray discs or 4K streaming content.
The players I am showing you seem to be among the best available in their price ranges.
Affiliate Disclosure: In order to keep this site running, this website has some affiliate links to products. If you purchase via these links, we earn some commission.
First Product –
Sony UBP-X700 4K Ultra HD Blu-ray Player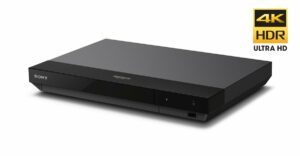 The fantastic visual clarity of 4K Ultra HD Blu ray
Play almost any disc and file format
Stunning picture with 4K upscaling up to 60p. Power Consumption: 15 Watt in Operation 0.35 Watt in Standby
Hear the way the artists truly intended with Hi-Res Audio
Listen to music from multiple formats
Dual HDMI outputs for A/V separation and clearer sound
The Price is $149.00 and available from Amazon
As an Amazon Associate I earn from qualifying purchases.
Second Product –
Yamaha AVENTAGE BD-A1060BL Blu-ray Disc Player

Built-in Wi-Fi and Wi-Fi Direct
4K Ultra HD video upscaling
Compatible with XLR terminals and balanced transmission. Media Compatibility- DLNA, USB, BD-ROM/BD-R/BD-RE (BD-Video), DVD-ROM (DVD-Video), DVD-R/DVD-R DL/DVD-RW (DVD-Video/DVD-VR/AVCHD), DVD+R/DVD+R DL/DVD+RW (DVD-Video/DVD-VR/AVCHD), CD-ROM (CDDA/HDCD), CD-R/CD-RW (CDDA), SA-CD. File Compatibility- [VIDEO]- MKV with H.264, MPEG PS, MPEG TS, MPEG-4, VOB, AVI, ASF, WMV [AUDIO]: MP3, WMA, AAC, WAV, FLAC, ALAC, DSDIFF, DSF [PHOTO]- JPEG, GIF, PNG. Blu-ray 3D Compatibility- Yes
Supports various disc formats and high-resolution audio reproduction

Miracast compatibility; VUDU and Dropbox network sources available
The price is $549.95 from Amazon
Third Product –
Sony – Streaming 4K Ultra HD Hi-Res Audio Wi-Fi Built-In Blu-Ray Player – Black

True 4K Ultra HD

Play 4K Ultra HD movies at 4x the resolution of full 1080p HD, letting you watch your favorite scenes with a level of detail and clarity like never before.

Dolby Vision

Bring scenes to life with striking highlights, deeper darks, and vibrant colors. Dolby Vision is an HDR solution that creates an immersive, engaging cinematic experience in your home.

The way the artists truly intended

enjoy the subtlest nuances of studio-quality sound in higher than CD quality with High-Resolution Audio. Passion for music unites every component from signal to speaker so it feels like the artist is performing right in front of you.

Blu-ray player

For high-definition movie playback with resolution up to 5 times greater than DVD. Watch films in stunning high-definition just like you do on the big screen.

Upconvert DVDs

Delivers greatly enhanced video performance of standard DVDs by upconverting their video resolution to HDTV-compliant up to 4K via the HDMI interface.

3D technology

So you can experience full 3D content when you pair this Blu-ray player with a 3D HDTV.

Built-in Wi-Fi

For access to streaming content and firmware updates.

Ethernet port

Enables a simple wired network connection.

Playable formats

Include CD-R/RW, SACD, DVD-R, DVD-RW, DVD, CD, BD-RE, BD-ROM, DVD-R DL, BD-R DL, CD-DA, BD-R TL, BMP, GIF, JPEG, PNG, MPO, WEBP.

It also supports AAC, AIFF, MP3, FLAC, LPCM, APE, HE-AAC, WMA 10 Pro, WMA 9, DSD, ALAC, Vorbis, MPEG-1, MPEG-2, XviD, WMV9, VC-1, AVCHD, AVC, HEVC, VP6, VP8, VP9 and Motion JPEG formats.

2 HDMI outputs

the high-speed HDMI cable is the only connection that can deliver a Blu-ray experience with a full 1080p picture and digital surround sound.

BRAVIA Theater Sync

Lets you link compatible home theater components for simplified use.

Miracast technology

It makes it easy to mirror your Android smartphone's screen on your TV.
Full 4K experience requires a 4K UHD TV and 4K Ultra HD Blu-ray discs or 4K streaming content.
The price is $179.99 from Best Buy.
Fourth Product – Big Bang For the Buck – Sony BDPS6700 4K Upscaling 3D Streaming Blu-Ray Disc Player (Black)

Inputs/Outputs: 1 HDMI, 1 USB, 1 Coaxial, 1 Ethernet. Features built-in wifi 2.4 GHz, 5 GHz with mimo
Smart Functionality: With built-in Wi-Fi, you can wirelessly access popular streaming apps and services including Netflix,
YouTube, Amazon Instant Video & more.
4K Upscaling: Get the most out of your 4K Ultra HD TV by upscaling the quality of your Blu-ray movies to near 4K quality.
4K Ultra HD discs are not supported.
The upscaling chip also improves the quality of online content and upconverts DVD's to near HD quality for an improved viewing experience
Sound: Experience HD sound with Dolby and DTS-Master Audio. Enjoy multi-room streaming capabilities with the SongPal Link Apps, and connect via Bluetooth to enjoy wireless listening.
Screen Mirroring: View your Android mobile devices' content on your TV with Miracast screen mirroring technology.
Front USB Port: Enjoy your videos, photos and digital music with USB connectivity. Power Consumption: 12 W
DLNA Home sharing: DLNA allows you to share multimedia content across all supported devices in your home
The price is $89.99 from Best Buy